Professional Palooza 101: How to Dresss
Going to Professional Palooza this weekend? Got a Career Fair coming up? Need to look sharp for an interview? Well, we got you!
Creating a distinction between business professional and business casual is difficult, so the Megan Mehta and Jared Seiber from the AKPsi marketing committee decided to put together a look-book to show how Brothers differentiate between the various style of professional attire.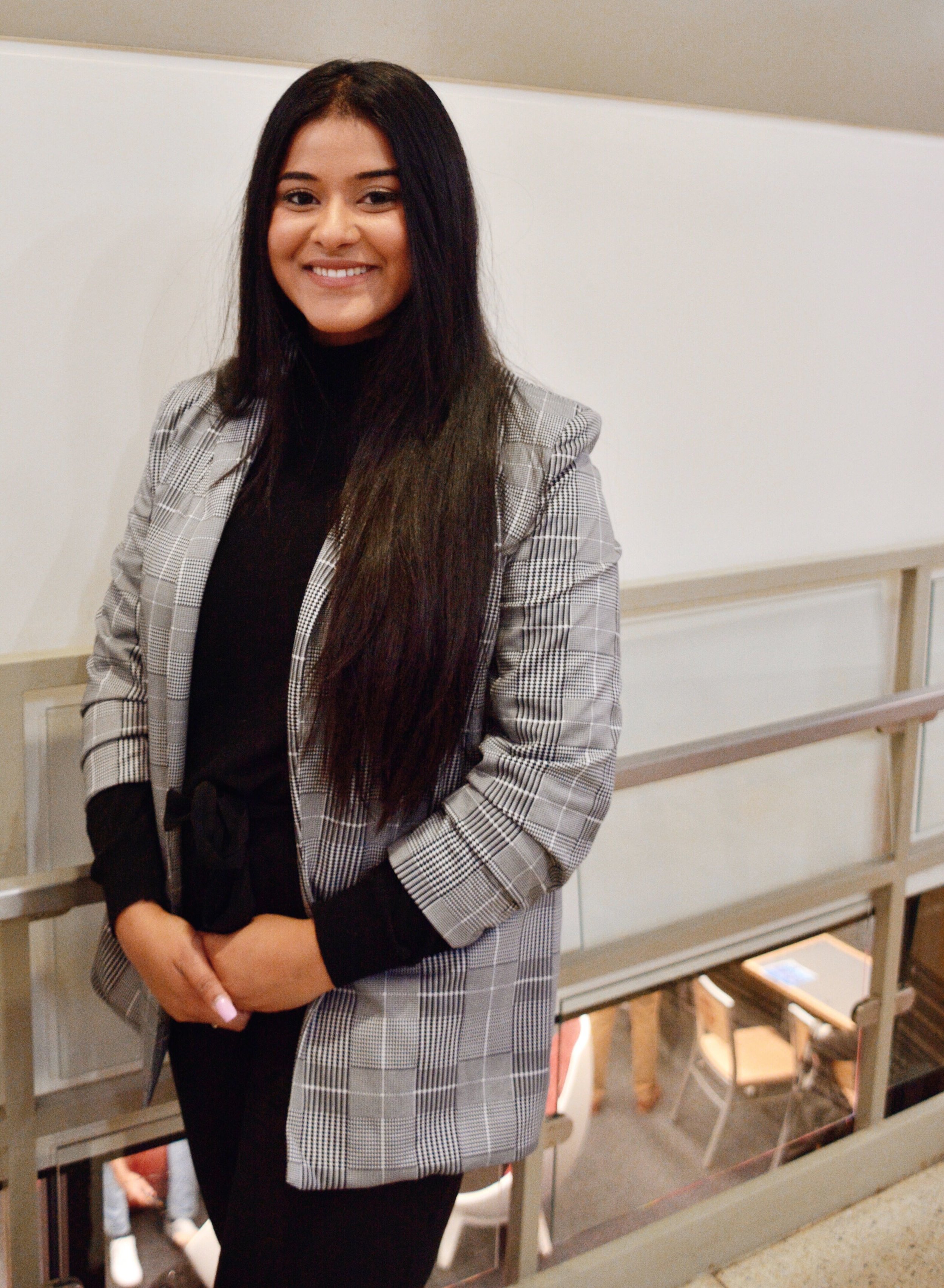 Business Professional meets Minimal Prints.
Our first look book we put together represents what business professional attire should look like.
For women, business professional always requires a blazer! If you can, try to avoid loud/bright prints and make sure your blazer and pants complement each other. If you decide to have a patterned blazer, go with black or dark grey trousers to balance out the look. Some examples of distracting prints could be geometric shapes, blouses with writing, or any oddly cut blouses. For skirts, the length must hit above your knees to be considered appropriate for the office. Black leggings and "jeggings" are NOT appropriate or considered business professional. Trousers are always the way to go and still provide long-term comfort! Shoes should be close toed, whether they are heels or flats. We highly recommend comfort over style when it comes to footwear! Walking around the office or an event can get tiring after awhile.
There are two ways one can wear their hair. Hair can be pulled back and out of your face or worn down (just not frizzy). Makeup also shouldn't be too flashy, a little goes a long way. Try to keep yourself polished yet natural. As far as accessories are concerned, try to limit any bling. Simple earrings or a signature bracelet is fine, but just make sure it isn't distracting. Purses are great to keep little things like a pen or some mint, but make sure your bag of choice looks clean and not super worn in.
Most of the time, department stores like Macy's, JCPenney, and Nordstrom have a wide selection of business professional attire to choose from. Some more affordable pieces can also be found at stores like Loft, Ann Taylor, and Banana Republic. If you are really on a budget, stores like Nordstrom Rack, Old Navy and Marshall's sometimes carry some of the higher end brands at lower prices, but there isn't always a guaranteed selection of quality items. We've linked some options down below that are relatively affordable for he average college student!
Business Leaders in #style.
Brother Joanna and Brother Noel
For men, business professional requires a suit. Whether the suit is gray, black, or navy blue, is up to you. For under suits, wear a button up shirt that is crisp and ironed! Ties aren't necessary but can add a nice touch if it's a neutral color. Do NOT wear sneakers, leather shoes are the way to go. If they have laces that's fine, but don't tie them up like how you tie your Yeezy's! As far as other accessories and even hair, try to keep everything simple and clean. Always remember to iron your clothing! Nobody gets the job wearing wrinkled shirts.
We recommend checking out department stores to find the best selection of business professional clothing, but again, we understand that many students are on a budget. Stores like Express, J. Crew, and H&M have a good selection of items, and if you are really on a budget try for stores like Burlington Coat Factory or TJ Maxx for some other options.
When it comes to dressing business professional, it's important to dress for success. Plus, it's a natural confidence booster – if you look good, you feel good. If you have any further questions about specific outfits or pieces, be sure to message us so we can help you!
UNIQLO
(830 N Michigan Ave, Chicago, IL 60611)
Uniqlo is a Japanese clothing store chain that focuses on providing affordable basics to the young consumer. You can find pieces appropriate for interviews, internships, and also essential basics.
MEN STRETCH WOOL SLIM-FIT JACKET - $129.90 // MEN STRETCH WOOL FLAT FRONT PANTS - $59.90
H&M
H&M is a great store to check out for affordable button downs in various colors and suit options! Keep in mind, their sizing is based off European sizing so you might have to go up a few sizes (which is normal) and fun fact: if you donate a piece of clothing - you'll get 15% off your whole purchase!